MEET THE CHIPPENHAM ASC SYNCHRONISED SWIMMING GROUP


(contact us at Chippenham Synchro)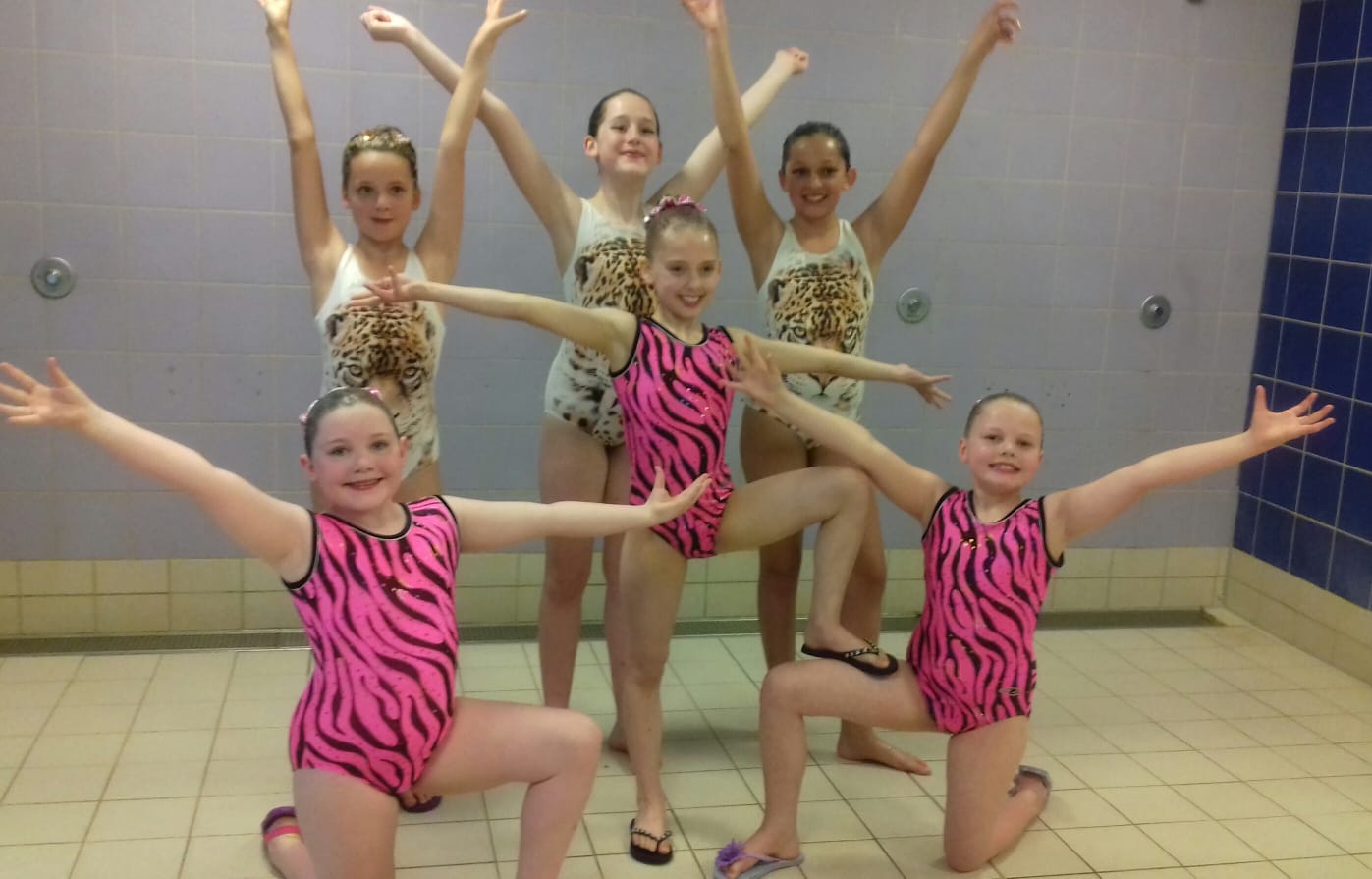 "Exciting, fun, challenging and lots of healthy exercise" – these are some of the words used by our swimmers to describe our sport.
Synchronised swimming is a hybrid form of swimming, dance and gymnastics that encompasses many attributes of sport: strength, power, flexibility, endurance, artistic expression and performance.
At Chippenham ASC Synchro swimmers will learn the skills to perform synchronised swimming routines to music as well as skills to pass both their figure and routine grades. All swimmers will have the opportunity to compete in competitions if they wish.
For more information about synchronised swimming visit: https://www.swimming.org/synchro/introduction-to-synchronised-swimming/
REQUIREMENTS
Chippenham Synchro welcomes boys and girls from the age of 6 years upwards.
Swimmers must be water confident, able to swim 25m of backstroke, breaststroke and front crawl, put their face into the water and be confident out of their depth.
TRAINING SESSIONS
We train at the Olympiad, Chippenham on:
Pool Time: Sunday 5.30 to 7.00 pm
Wednesday 7.30 to 8.30 pm
Land Training: Wednesday 6.15 to 7.15 pm
Contact us at Link for a free trial session.
OUR ADVANCED GROUP
We swim to music in teams, duets and solos.
We are all working to the Swim England synchronised swimming grades (https://www.swimming.org/synchro/synchro-skill-levels/) and love achieving figures and routines grades 1, 2 and above.
OUR INTERMEDIATE GROUP
We have learnt the foundation skills for synchronised swimming and are starting to swim our grades.
We have performed team and duets.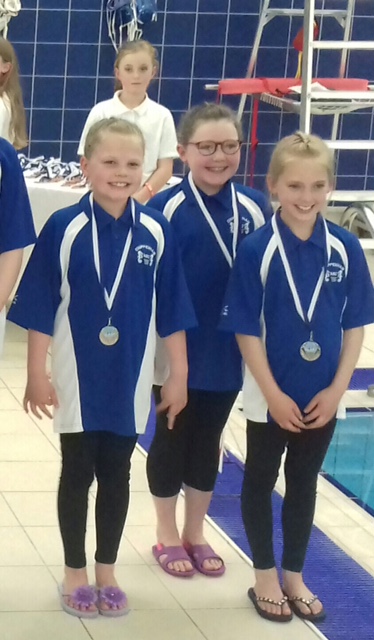 OUR BEGINNERS GROUP
This is the start of our synchronised swimming training.
We learn all the basic skills such as sculling, figures and counting to music.
We can earn Learn to Swim Stages 8-10 Synchronised Swimming badges (https://www.swimming.org/learntoswim/asa-learn-to-swim-awards-8-10/)
OUR COACHES
Led by our head coach, Emma Holloway (of Aquabatix @emma_holloway93) all of our coaches are swimmers or qualified coaches.
Our young volunteer program helps the swimmers become coaches in their own right. And they are keen to do it.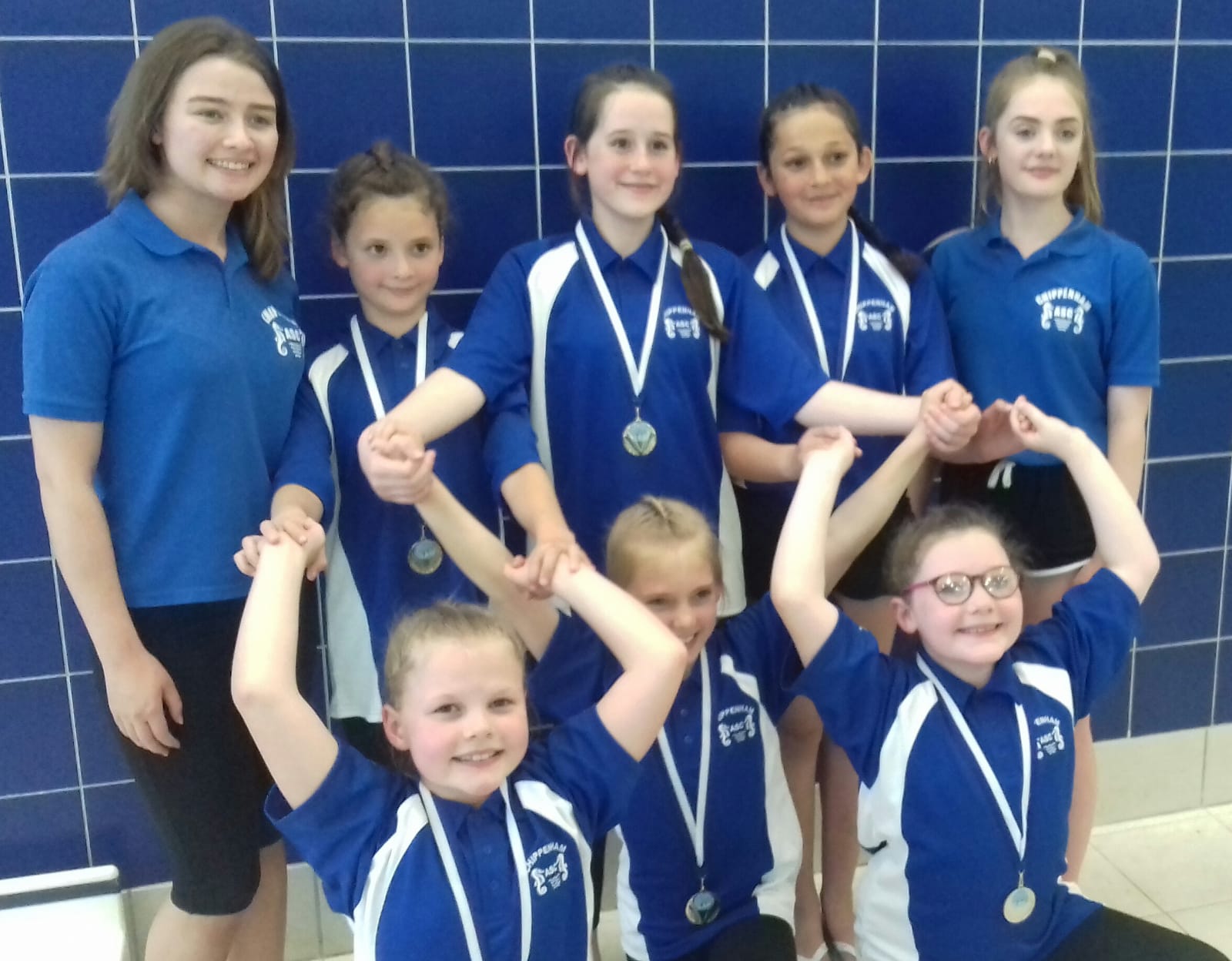 ---