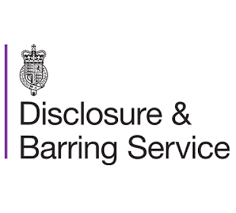 Disclosure and Barring Service (DBS) Checks

What is a DBS?
The Criminal Records Bureau (CRB) and the Independent Safeguarding Authority (ISA) have merged to become the Disclosure and Barring Service (DBS). CRB checks are now called DBS checks. For more information about DBS checks please access www.gov.uk
A DBS check may be needed for:
- Certain jobs or voluntary work - eg working with children or in healthcare
When is a DBS Required?
Anyone who is working for the club, either paid or voluntary, and is having contact with children or vulnerable adults as part of their role, 3 or more times in any given month, requires a DBS check. Officials should not require a DBS check as they should not be having any contact, but on occasions the club may expect more from them than their normal duties, and if they then fall into the requirements that require a check, then they will need to be checked.
Poolside
Chippenham ASC is committed to the welfare of children. For this reason a decision has been made that all officials who are on poolside will wear a club tee shirt to identify that they have a current DBS check. All other spectators will be asked to be seated in the designated public viewing area.
If a child requires their parent on poolside this should be discussed with their teacher/coach or a Team Manager. The parent should be seated on poolside allowing them to provide support to their child but away from other children and the pool.
---