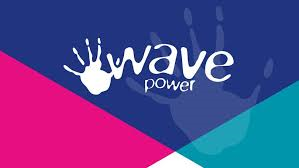 WAVE POWER

Wavepower Link is the Swim England Child Safeguarding Policy and Procedures manual - replacing all previous Swim England Child Protection Policies and Procedures documents. All Swm England affiliated clubs and organisations adopt and implement the Policies and Procedures contained in this manual. CASC's Policy Statement - Safeguarding is compiled in accordance with this Swim England Manual.

Wavepower provides Swim England Child Safeguarding Policy, mandatory requirements, practical information and good practice guidance in one place for use by club officers, club members, parents, children and all those who work with our young members so that everyone involved in our sport can play their part in safeguarding children and young people.

Chippenham ASC's copy of Wavepower is held by our Welfare Officers - Welfare - with an online copy available on 'Swim England' website, referred to above.
Wavepower has been compiled by Swim England using ideas and feedback from the NSPCC Child Protection in Sport Unit, the Swim England Youth Forum, Welfare Officers, Club Officers, parents, swimmers and numerous others.
---