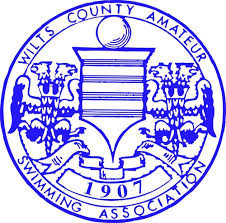 WILTSHIRE MOONRAKER SUMMER & WINTER LEAGUES
Gala dates can be found on the Club Calendar

Summer League
The Moonraker Summer League is organised by Swim England - Wiltshire with each County club entering as many sides as they want (some of the Swindon clubs enter multiple teams). The league therefore comprises 20-odd teams from the Wiltshire area with Chippenham usually entering one team.
As soon as all club entries are received from across the County, leagues are formed with 4 teams in each - there can be 8+ leagues each year.
Races are a mixture of relays and individual events with points awarded for finishing positions in each race. Point totals are cumulative through the three gala series, though points are always announced on the night to provide an 'on the night' winner. At the end of each Summer one team is promoted and one demoted for the following Summer League. Chippenham ASC usually competes in Division 1 or 2.
The summer league is held over 3 nights (galas) between June and September with dates negotiated between the clubs in each league. Usually each club takes it in turn to host a gala. Squad selection is made by Club Coaches. Age Groups are: under 12yrs, under 14yrs, under 16yrs, and Open. The lower age groups being subject to the limits as imposed by Swim England laws. CASC results can be found at Results - Moonraker Summer & Winter Leagues
Dates for the Summer League galas can be found on the Club Calendar.
| | |
| --- | --- |
| 2020 Summer League Event Programme | Link |
| 2020 Summer League Draw and Gala Dates | to follow |
Winter League
The Moonraker Winter League consists of all Wiltshire clubs placed in two divisions dependant on performance in the previous Winter League - Division 1: Top Half, Division 2: Bottom Half. Clubs compete in a series of three galas racing against a different set of clubs each time, always from their own division.
On each gala night every club in Wiltshire competes with the times achieved by every club being ranked from 1 to however many clubs there are. In effect each race has at least 24+ competing teams. At the end of the three galas every club is then placed in points order and the top six clubs attend an 'A' final, with the next six attending a 'B' final and so on. Chippenham ASC regularly competes in the 'A' final.
Races are always relays and usually held between October and April as arranged by the Wiltshire section of Swim England. Squad selection is made by Club Coaches. Age groups are: 9-10 years mixed relay, under 13yrs, under 15yrs, and Open - age as at last day of competition.
Dates for the Winter League galas can be found on the Club Calendar.
Gala take place in 25m pools in the local area. Team selection is on a gala-by-gala basis. Selection by the Head Coach to represent Chippenham ASC is a high honour. Once the swimmer attends their first gala they are presented with a blue CASC hat. Only gala squad members are entitled to wear blue hats. Once selected for the gala squad swimmers are expected to make themselves available for future galas if selected.
Since the Summer league is mainly individual races and the Winter League is entirely relay swims, the two squads vary according to age and ability.
Both leagues are highly sociable events and a good opportunity to meet other club members. CASC results can be found at Results - Moonraker Summer & Winter Leagues
---